Submitted by

admin

on Tue, 06/26/2018 - 13:57
Image: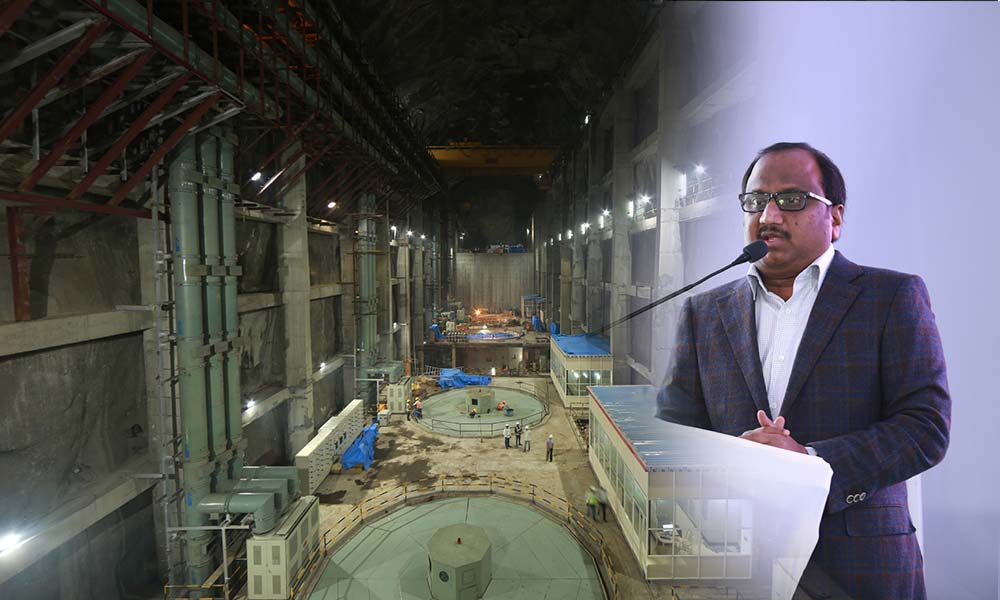 The mega Kaleswaram Lift Irrigation Scheme (KLIS) is all set to witness another momentous event. Key Electro-Mechanical equipment required for assembling pumps and motors of the massive pump house (under link 1 of the project works) are expected to reach project site in a couple of days. Megha Engineering and Infrastructures Ltd., (MEIL) has made all the arrangements to move the equipment to project site from various sea and air ports. MEIL has been importing all the vital electro-mechanical equipment needed for erecting pump house of the prestigious Kaleswaram Lift Irrigation project. Consignments of equipment had already arrived from different countries at various sea ports and airports of the country. While some of them are still on transit.
As MEIL is racing against time in completing the crucial pump house works, some key electro-mechanical components are being air lifted notwithstanding the prohibitive costs it involved. The equipment, shipped from various destinations in Europe, had already landed at Hyderabad, Chennai and Mumbai airports and also sea ports of Chennai and Mumbai. MEIL has been working to obtain necessary clearances from department of customs and port authorities to facilitate the transportation of equipment from ports. In a couple of days or two, electro-mechanical components of pump house will reach the project site. MEIL has made all the logistic arrangements like keeping ready heavy duty vehicles to transport the equipment from different ports to pump house site of Kaleswaram.
Various key components of KLIS pump house, such as impeller, shafts, bearings, shaft seal, pump cover, motors and other electro-mechanical parts had already arrived at project site. Some more equipment is scheduled to reach before end of this month. Normally it takes not less than a month's time for the equipment shipped from Hamburg port in Germany to reach an Indian port. However, as the time plays a crucial role in the execution of the pump house works, MEIL has decided to airlift part of that equipment to save on time. Rest of the equipment shipped from Austria, Hamburg, Italian ports will reach Indian shores by July 7.
Impeller: It is considered to be the most vital part of a pump set. One set of impeller has already arrived at project site while the other one has reached Chennai port.
Shaft Seal: Four units of shaft seals shipped from Hamburg port in Germany, 30 days ago, have finally reached Chennai port. 10 more shaft seal sets are expected to arrive at Chennai port by July 7.
Clearances from Dept. of Customs regarding Impeller, Pump Cover and Shaft Seal will be obtained by Monday next. After that, in two days time, i.e. precisely by Wednesday they will reach the project site so as to facilitate the commencement of pump assembly works.
Pump Shaft and Bearings: Two units of pump shaft and bearings have already touched down at Hyderabad airport. They will be moved to project site by next Saturday after obtaining clearances from Dept. of Customs. Two more units will be arriving at Mumbai airport by Singapore Airlines by 27 June.
Pump Cover: It has already reached Chennai port and will be transported to project site by next Monday after completing Customs formalities.
Motors: Motor sets of two units have arrived at the project site. Two more units, being transported from Mumbai port, are on its way to project site. Motors of another four units will arrive at Mumbai port by 28 June. They will be brought to project site with the help of eight pullers and four heavy duty trucks.